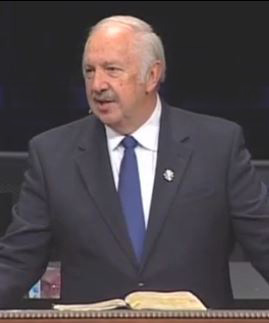 John is currently on a new journey as he begins his service at Truett McConnell College as Director of Alumni & Public Policy and serves as Associate Professor of christian Studies.
John is a 1969 alumni of Truett, has served on their board of trustees and enjoy serving on the faculty and staff now.
He works with alumni, is very active in the Religious Freedom movement in Georgia and teaches in the Masters prorgram.
Truett McConnell is experiencing some exciting times under the leadership of Dr. Emir Caner. Go to: www.truett.edu and see what is happening.
John looks forward to preaching, doing conferences, and serve as interim pastor for churches while he serves at Truett.