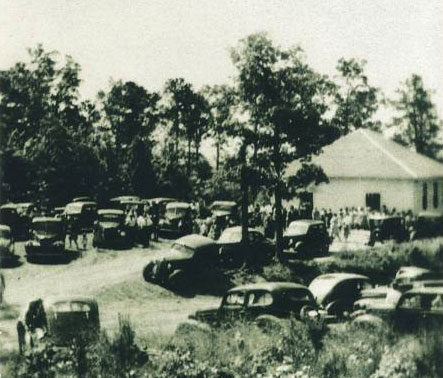 Gilmer County was twenty six years old when a body of members from the Flat Creek Baptist Church crossed the Coosawattee River on May 16, 1858, to constitute a body of believers into a new church which they called Pleasant Grove Baptist Church.
Elder Peter Miller was elected Chairman of the new Presbytery which possessed all the rights and privileges  claimed by the United Baptist Church of Christ. J.D. Woodward was chosen to server in the office of deacon. There were twelve charger members, six males and six females. They adopted Articles of Faith and Rules of Decorum to govern the body. They became members of the Ellijay Baptist Association
The building which now stands aross the road from the cemetery, was dedicated in 1958.
In the late 1990's Pleasant Grove experienced another period of growth which led to plans to again rebuild. This location and space available would not allow for future growth.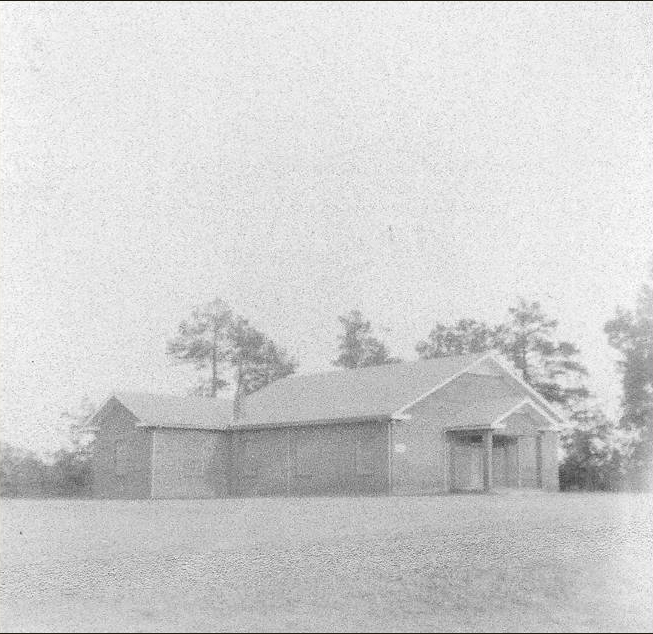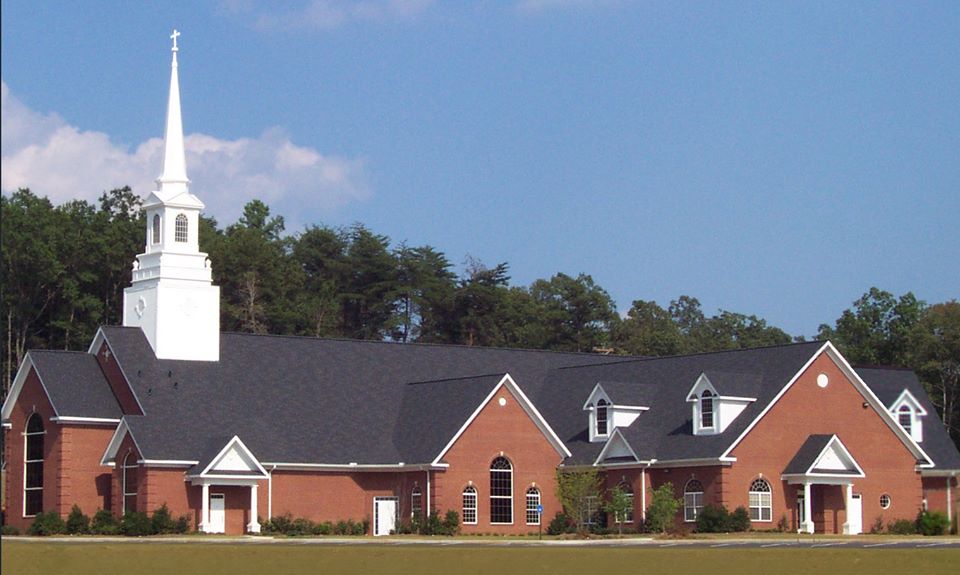 We had our first service in the current sanctuary and educational facility on December 16, 2001, and it was dedicated on June 2, 202, on the 144th anniversary of the establishment of Pleasant Grove Baptist Church.
In mid-2005 we began futher construction on the second floor. Phase 1 was completed early in 2006 and our Fellowship Hall was dedicated June of 2007.
The mortgage was paid off in 2013; and on June 2, 2013, the church celebrated retiring the indebtedness by burning the mortgage on the 155th Homecoming/Anniversary Sunday.
Pleasant Grove is an active church and has a variety of ministries to demonstrate the love of Christ including: a bus ministry to transport children to church on Sunday and Wednesday, mission outreach ministries, namely Food for the Hungry and a Medical Clinic. 
Throughout Pleasant Grove's history there have been some constants, some things that have not changed – the message, the ministry and the mission of the church. Today the church is an active, dynamic fellowship engaged in a myriad of activities all designed "to make known the glory of God in Gilmer County and to all the nations."
While the church has a rich history it also has a promising future. The church's vision includes being: (1) persistent in prayer, (2) honest in preaching, (3) authentic in worship, (4) intentional in witness, and (5) sacrificial in giving."