PGBC has both an adult and a children's library with over 3000 books available for checkout.
Thanks to many gratuitous members who frequently donate books, the library is able to offer a recurring good selection of new books. If you haven't stopped in the library in some time, come by and see what's new. Some of our newest books are located on the library desk to make them easily visible, but a complete list can be found in the card catalog under "New Books."
Our adult library offers books on many different subjects. Whether your interest is in growing stronger in your faith, researching scripture, prophecy, tackling family problems, understanding life's struggles, learning about Baptist doctrine, other religions, biographies of Christians from all walks of life, or simply a good novel, the book for you is probably in our church library. Our adult library also carries a small selection of media.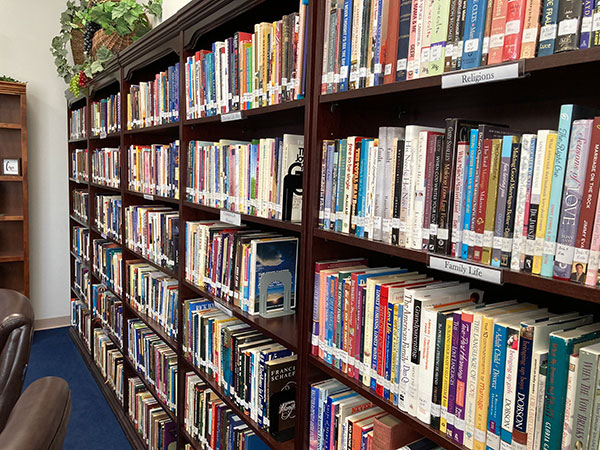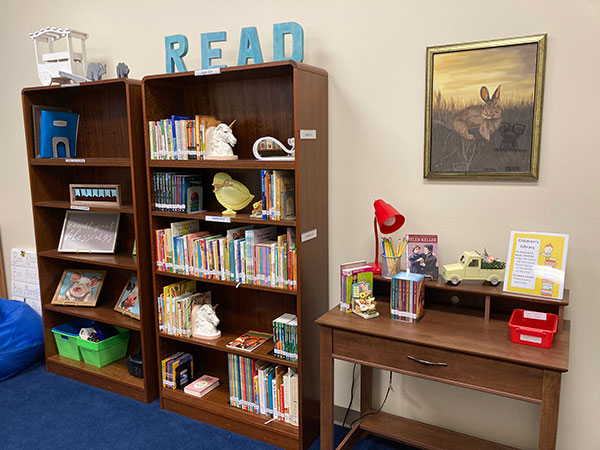 Our children's library is located directly across the hall from our adult library and has a large selection of small children's books, which are categorized by a color system.
The children's library has done some growing and rearranging in the past couple years.  
The children's books have been categorized by a color-coded system, helping the parent and child find a book on a particular subject a little easier. The children's area has been arranged to try and make it a comfortable and inviting space for them to sit and enjoy their book.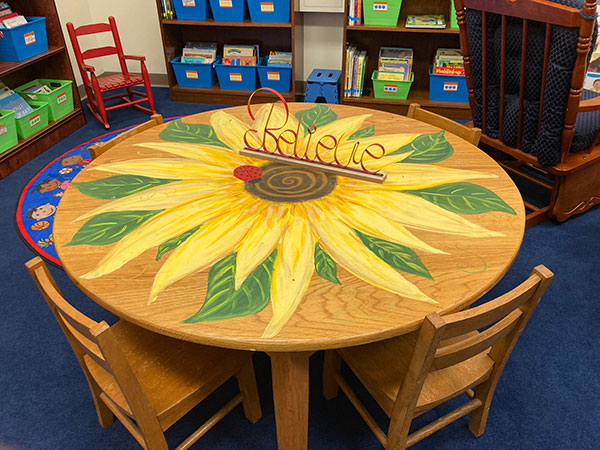 We try to make our library a welcoming place where you have access to resources you can't get in a public library. All our books and resources are carefully reviewed by the library team before they are placed on the shelves. All are not necessarily bestsellers, but our members can take comfort knowing the books we have are appropriate for our faith.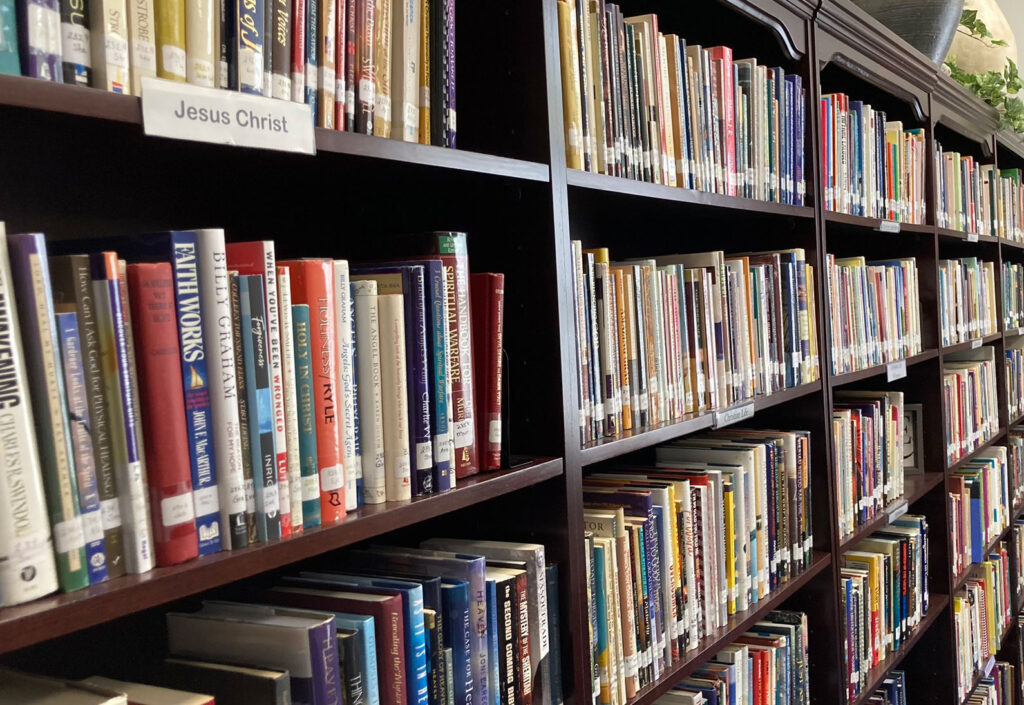 The junior section has also grown, and several books and book series have been purchased, as well as donated. Some of the book series we now have include True Girl series by Dannah Gresh, The Sugar Creek Gang series by Paul Hutchens, Viking Quest series and Freedom Seekers series by Lois Walfrid Johnson, and the Chronicles of Narnia series by C.S. Lewis. In addition to new fiction books, the children's library has also added several non-fiction books as well.
Finding a book in our library has been made easy. An alphabetical listing of available books by title, by author, by subject, and by key words is available to assist you in selecting a book. The check-out and return process is simple and is on an honor system basis. Keep a book as long as you need to finish reading, but not so long that others have to wait for an extended period to read the same book.
The church library is open before and after worship services on Sunday and Wednesday evenings. You may also visit the library during church office hours, 9 a.m. – 3 p.m. Monday through Thursday. Browsers are always welcome.
We hope you will visit our adult and children's library.
Book donations are accepted and always appreciated. If you wish to donate a book, please place it on the desk along with a small note with your name on it, so we can personally thank you.
Amy Leopard