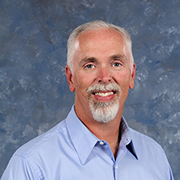 I am so blessed to serve as pastor of this wonderful church! My family and I moved to Ellijay in 2013 and we truly feel like this is home. I am originally from Augusta, GA and graduated from Augusta College in 1990 and Southeastern Baptist Theological Seminary in 1994. I have been married to Janice since 1990 and we have two children, a daughter Hailey (elementary school teacher) and a son Brooks (college student/athlete). We think this is a church that loves the Lord and wants to reach Gilmer County with the Good News of Jesus Christ. Join us this week and I think you will see an extremely genuine and friendly group of people that want to make known the glory God in Gilmer County and to all the nations!
I am originally from Cobb County, Georgia, and grew up in Kennesaw. I attended Stetson University in DeLand, Florida, and graduated with a Bachelor of Music Education (BME) degree with a concentration in trumpet. I later went on to Auburn University and graduated with a Master of Education (MEd) degree with a concentration in choral music.
It has been my joy to serve as the Minister of Music here at Pleasant Grove since 2002. Pleasant Grove is a warm, friendly, and very talented church that loves Jesus. I have been blessed to be a music minister in several churches in north Georgia for over thirty years. My wife Gennie and I have been married for thirty-five years and have three wonderful adult children.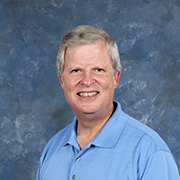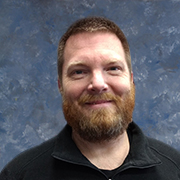 I am a Georgia native raised in Columbus, GA. My wife Anna and I have been married since 2006 and we have three boys (Coleman, William & Caleb), as well as my two nieces (Mikaila & Tinsleigh). I am a born again believer, saved by God's amazing grace. I feel blessed to serve as Associate Pastor at Pleasant Grove, and my goal is to lead others to a saving knowledge of Jesus Christ. I have served at Pleasant Grove since October 2016; before that Anna and I were missionaries in western Romania. God has helped me to earn a BA in religion from Luther Rice College & Seminary in Lithonia, GA with a focus on ministry. I am an outdoorsman and my interests are hunting, shooting, and old cars. I look forward to meeting and worshipping with you!