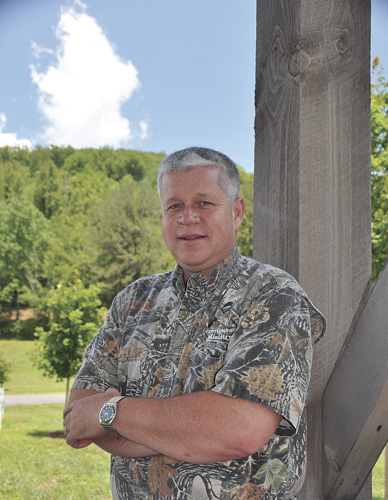 After serving for more than three years as a Georgia Baptist missionary in the area of Church Revitalization, Stacy Dyer has accepted the call to pastor Shoal Creek Baptist Church in Cleveland.
"I have enjoyed working with the associational missionaries who have given me access to their churches and pastors. They have been instrumental in helping us develop strategic ministries and facilitating our pastor roundtables. There are great ministries taking place on the associational level.
"I guess the greatest joy I have had is getting to preach in so many great churches and finding out that people were willing to love an old hillbilly preacher everywhere I went.
"I have learned so many great practices and observed so many successful approaches to ministry. These three years have been a seminary-on-wheels experience for me. I have learned about missions from men like Pastor Joey Dires at Baker Baptist in Rentz. He has taught his church to have a global consciousness in regards to the Great Commission and yet he is leading his people to evangelize the lost on every road in Lauren's County.
"It has been astounding to see how pastors are using innovative ways to reach people in their communities from Blairsville to Bainbridge.
"The experience of being a state missionary has taught me that every minute of my life has value and that I can't waste my time, because I can never recover wasted moments."