I'll never forget the Christmas that I got into trouble by telling the truth. Coleman was about 5 years old and we were visiting family at Christmas time. Out of the blue, Coleman walks up and asks me "Dad is Santa Claus real?" I didn't pay attention to the fact that other kids were standing with him, and I responded with the truth about Christmas just as Anna and I always had. Well let's just say that some of the other kids did believe, and I was in trouble.
Who is jolly ole' Saint Nick? There was a real man back in the 4th century called Saint Nicholas, who was a Christian man known for his generosity. At Christmas he would give gifts, or drop bags of money down chimneys anonymously. The message that he promoted was generosity and giving in a Christian manner, unlike the Santa of today where kids expect to receive gifts and are disappointed if they don't get what they want. Santa of today only gives to kids who have been nice and not naughty, and children can even write letters to him that includes a list of what they desire.
There was someone else in history who gave a gift to everyone, yet it did not depend upon how nice a person was.
For God so loved the world, that He gave His only begotten Son, that whoever believes in Him shall not perish, but have eternal life. John 3:16
For the wages of sin is death, but the free gift of God is eternal life in Christ Jesus our Lord. Romans 6:23
Now don't get me wrong, I am not a scrooge, and I don't hate the "big guy". However, I do believe that parents should place a greater emphasis on the true meaning of Christmas!
"But the angel said to them, "Do not be afraid; for behold, I bring you good news of great joy which will be for all the people; 11 for today in the city of David there has been born for you a Savior, who is Christ the Lord. 12 This will be a sign for you: you will find a baby wrapped in cloths and lying in a manger." Luke 2:10-12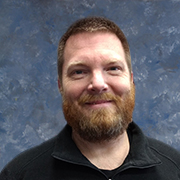 Merry Christmas, Brother Jeff
"The giver of every good and perfect gift has called upon us to mimic Gods giving, by grace, through faith, and this is not of ourselves."
– St. Nicholas of Myra